New Welcome Video for YouTube – Ugh!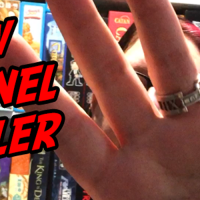 New channel trailer on my YouTube channel and just how long it took
Well dear friends, if you know me at all you will know that being in front of the camera is not the place I feel most comfortable, BUT all the YouTube "How to make a good channel trailer" stated you HAVE to be IN the trailer to make it personal, so that's what I did.
If you suffer from any sort of anxiety you will know how something that looks so terribly simple, probably wasn't. Like a 54 second video taking hours to make lol. Anyway, here it is and I hope you think it's better than that god awful one I used to have (which I leave below for posterity).
Remember … Do good things! Be kind… and have an awesome day.
Nerfenstein Out!
New Channel Trailer:
Old Channel Trailer: