Using a Tripod for Over the Table Filming – Top Tip!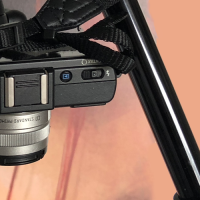 How to use a tripod for over the table filming – YouTuber Top Tip!
Super quick post for you all today and one I hope YouTube content creators will find useful. If you're a board game reviewer, Nerf modder, figure painter, something in which your YouTube content revolves around you doing something on a table – and that something is your main content feature – tada! You can use your tripod as your over the table camera.
I had no idea you could flip a tripod in this way, so I thought I'd share the tip. If almost everyone else knows and I'm just a dope, sorry! I made this little video for that one person who might find it useful.
Phone your parents and tell them you love them.
Nerfenstein out!