New Tabletop Game Arrivals!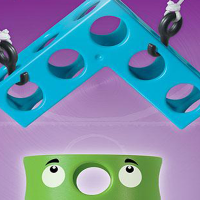 What's in the box! Board Games!
So if you don't already know I work for a board gaming website and in that capacity I sometimes get boxes in the post and I know they're games, but I have no idea what. Today is one of those days!
Join me as I open the box on camera to see what's inside. As it stands it's one game I got just two days before, some major battling to be had, Catherine Zeta-Jones! and a farting pig. Now you know you want to watch right… FARTING PIG!
Till next time people… what do we say?! ….
DO GOOD THINGS!
Nerfenstein Out!
———==oOo==———
Originally written for Nerfenstein.com home blog of Nerfenstein… Gold Coast based Nerf Modder, Prop Maker and Artiste who just happens to have a vajayjay. Catch up with her on her Facebook page, or if you Tweet… there's always Twitter and guess what, she actually replies!