Nerfenstein Quick Q&A September 1, 2016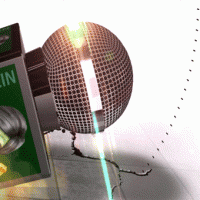 Quick Nerfenstein Q&A
You threw questions at me on Facebook and I caught them and answered them! Well actually only a few people asked questions, in honesty this Q&A is what we'd really call a flop, a failed attempt, a "WHAT you only got 4 questions!?", but I'm an Aussie Battler, so I'm seeing it through to the bitter end. Anyway my prop making idol asked one of the questions, do you know how FREAKIN AWESOME THAT IS? Well, it's awesome, believe me, that's all you need to know.
Other than that here's the questions posed for posterity (and not verbatim):
What's you dream project (Rachael)
What primer method do you use (Harrison)
What's your favorite TV / Movie (Tracy)
What's your favorite game (Steven)
So if you're interested in my answers to any of those….
Let's get to it!
Till next time people… what do we say?! ….
DO GOOD THINGS!
Nerfenstein Out!
———==oOo==———
Originally written for Nerfenstein.com home blog of Nerfenstein… Gold Coast based Nerf Modder, Prop Maker and Artiste who just happens to have a vajayjay. Catch up with her on her Facebook page, or if you Tweet… there's always Twitter and guess what, she actually replies!